Good Monday to you! I had the pleasure of beading the weekend away with NanC Meinhardt this weekend in Lincoln. The class was an intensive on Right Angle Weave. Not familiar with NanC's work? Here is her website:
NanC Meinhardt Studio
This was one of my very favorite pieces that NanC brought along to show us.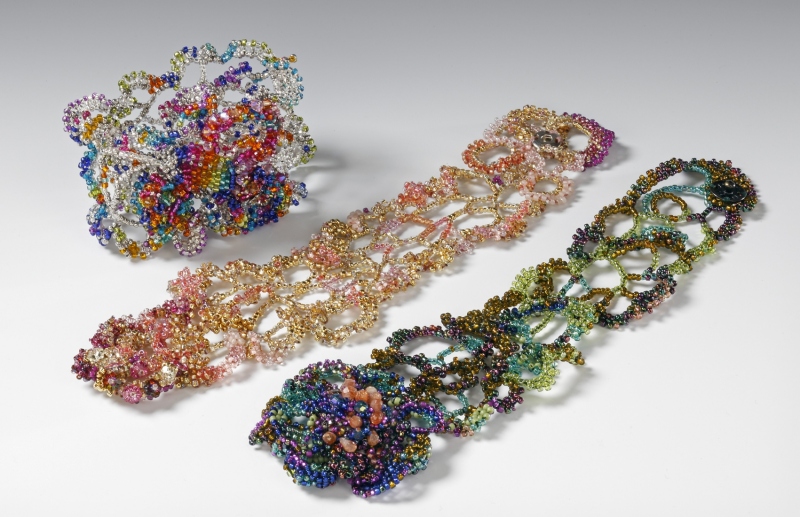 Izzy & Lucy bracelets
The design is copyright by NanC Meinhardt and I borrowed the photo from her website.